About Warehouse - CBD
The New Orleans Central Business District or CBD used to be a ghost town after the work for the day was done. This area of the city is also known as the Warehouse District.

Today, the CBD or Warehouse District is the place to go when the work day is done. Lafayette Square is a huge attraction with plenty of free concerts. In addition, the area is home to a number of great bars and restaurants. Some even come to the area for theater performances.

For those seeking a place to live in New Orleans, the Central Business District has become one of the hottest addresses in town. It's a great place to call home with plenty to offer.
Warehouse and Central Business District Stats
CBD/ Warehouse District
1 Property Found. Page 1 of 1.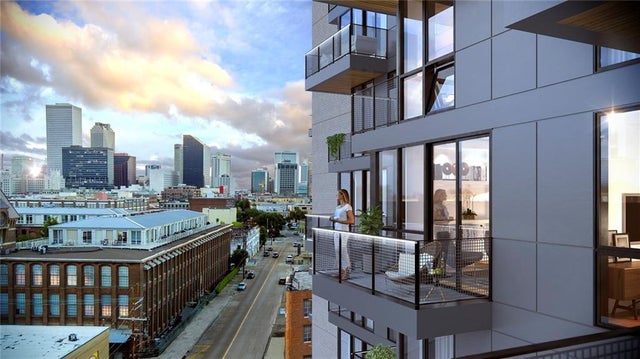 2 Beds, 2 Baths, 1,120 Sf
$634,900
You've viewed this 0 times
Real Estate in Central Business District/Warehouse District
Many of the old warehouse spaces have been converted into condos and apartments throughout the Warehouse District. Luxury living is common here, as well. It's an urban area offering plenty of great places to call home throughout.
Along with the condos and apartments, the Warehouse District is home to many renovated historic homes and other single-family options. A huge variety of real estate is found here with plenty of opportunities available for condominiums, single-family properties and even townhomes.
Shopping, Dining & Entertainment
The location of the CBD or Warehouse District provides everything you could possibly want. It's centrally located close to some of the best shopping, dining and entertainment in all of New Orleans.
Enjoy plenty of museums, at galleries, music venues and even a casino here. The CBD is found in the center of Orleans Parish, which is one of the major shopping destinations in New Orleans. The Riverwalk area, Canal Street and Poydras Street provide plenty of great options for shopping.
In addition, foodies flock to this area for restaurants from chefs, such as Donald Link and Emeril Lagasse. There are several great local restaurants here ranging from casual to high-end.
Residents choosing to call the Central Business District home will also enjoy some of the best entertainment in the entire city. Along with great museums and art galleries, the Warehouse District is home to excellent music venues, plenty of clubs and so much more.
Enjoy checking out the many museums in walking distance including the Louisiana Children's Museum, the National World War II Museum, the Contemporary Arts Center and the Ogden Museum of Southern Art. A number of historic landmarks are also located within this neighborhood.
The Central Business District is also home to a number of annual events. Weekly outdoor concerts are held at Lafayette Square, along with regular food festivals and other types of events. Even the Louisiana Superdome is found here, along with The Smoothie King Center.
Living in Central Business District/Warehouse District
Homebuyers looking to be right in the center of the action will love calling the CBD/Warehouse District home. It's a great place for those looking to get out and enjoy the city regularly. While parking is a premium here, you won't need a vehicle as most everything will be within walking distance.

Copyright 2019, New Orleans Metropolitan Association of REALTORS®, Inc. All rights reserved. Information deemed reliable, but not verified or guaranteed. Users are responsible for checking the accuracy, completeness, currency, and status of all information.